Get the right support at the right time
Here are the different options you have to make sure you get the right support at the right time.
For minor health concerns visit your local pharmacy
For minor health concerns, your local pharmacy team are on hand to help with advice on medicines and treating common ailments. Pharmacists are experts in medicines and as qualified health professionals they can offer clinical advice and over the counter treatments for a range of symptoms.
If symptoms suggest it's something more serious, pharmacists have the right training to make sure you get the help you need. For example, they will tell you if you need to see a GP, nurse or other healthcare professional. Don't delay, the sooner you get advice, the better.
Many pharmacies are open until late and at weekends and you don't need an appointment. Most pharmacies have a private consultation room where you can discuss issues with pharmacy staff without being overheard.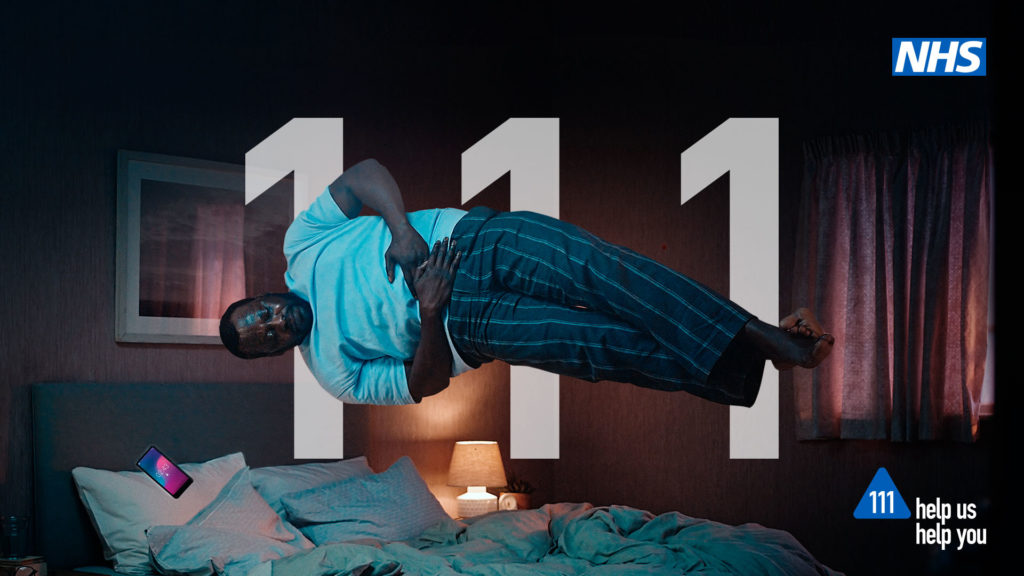 For urgent health concerns contact 111
For urgent health concerns that are not life-threatening, you can contact NHS 111 online at www.111.nhs.uk or by using the NHS App. By phone,  just call 111.
NHS 111 can help if you have an urgent medical problem and you're not sure what to do. You can answer questions about your symptoms online or speak to a fully trained adviser on the phone. They will give you medical advice, refer you to a specialist and help you get any medicine you may need.
NHS 111 is available 24 hours a day, 7 days a week
For life-threatening health emergencies call 999
Use emergency services wisely, but always dial 999 if you feel that your own or someone else's life is at risk.
Speak to your GP
Lambeth GP practices continue to offer consultations online or by phone and there are extra appointments available from 8am to 8pm over the weekend and bank holidays and up to 8pm on weekdays at Lambeth GP Access Hubs. Use your usual GP number to book. If you need a face-to-face appointment, your GP practice will arrange that for you too. They will usually need to ask you about your symptoms so that they can offer the most appropriate support.
Your GP practice team includes GPs, nurses and other healthcare professionals such as pharmacists or physiotherapists and you will be seen by any of them as appropriate.
It's important to be registered with a GP so you can get the right health care when you need it.  It's free to register and you don't need proof of address or immigration status, ID or an NHS number. Find a GP that suits what you need.
Mental health support
We all feel down from time to time, no matter our age. There are little things we can all do to help look after our mental health. Having good mental health helps us relax more, achieve more and enjoy our lives more.
If you've not been feeling yourself for a while, talking therapy could help you feel better. Contact your GP practice about talking therapy if you're feeling anxious, low or out of sorts. Your GP is there to help you – physically and mentally – and can refer you to the right service.
Get your free mind plan
Answer 5 quick questions to get your free plan with tips to help you deal with stress and anxiety, improve your sleep, boost your mood and feel more in control. Get Your Mind Plan here.
Getting help in Lambeth with your mental wellbeing
The Living Well Network Alliance supports people in Lambeth who are experiencing mental illness or distress. On our Living Well Network Alliance web pages, you'll find information on how to get support for your mental health in Lambeth, including:
Single point of access – the team of mental health professionals, support workers and social workers that can help you get the right mental health support, first time. You don't need to see your GP and you can self-refer for support by completing a form
Mental health crisis support – support that's available 24 hours a day, every day
Talking therapies and self-help – free support for handling a range of mental health difficulties
Support to self-isolate
When to self-isolate and support whilst you do
You can get support while self-isolating if you're worried about money or getting essentials delivered to you. Find out what you need to do to protect yourself and others and what financial, practical and emotional support is available in Lambeth to self-isolate.
NHS Volunteer Responders
NHS Volunteer Responders offer help to people who are self-isolating because they have COVID-19, or because they are avoiding public places because of this virus. If you don't have other support, you can get help for a four-week period to collect your shopping and prescriptions or to top up your energy meter (please note that you will need to pay for the shopping and energy credit). You can also arrange for a volunteer to ring up for a friendly chat. If you need help call 0808 196 3646.