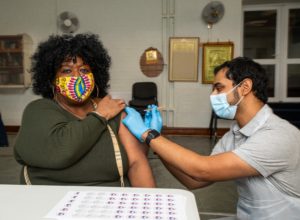 Get vaccinated to protect yourself and others
It's easy for us to pass on COVID-19 or flu viruses without knowing. Most adults and children will be eligible for a flu jab, COVID-19 booster, or both. It is safe to have both jabs at the same time. It's the most effective way to boost our natural immunity and protect ourselves from these viruses.
If you haven't yet had your first COVID-19 vaccine, especially if you have a health condition such as heart disease or diabetes, now's a good time, and it could save your life.
Vaccines are safe and highly effective
All vaccines must go through the same regulatory approval process as any medicines to ensure they meet strict safety standards and offer high levels of protection.
Find out more
To boost your immunity this winter don't delay, get your free vaccines as soon as you are eligible. www.nhs.uk/wintervaccinations.
Find further details of where to access your vaccines across Lambeth and South East London at www.selondonccg.nhs.uk/what-we-do/covid-19/covid-19-vaccine.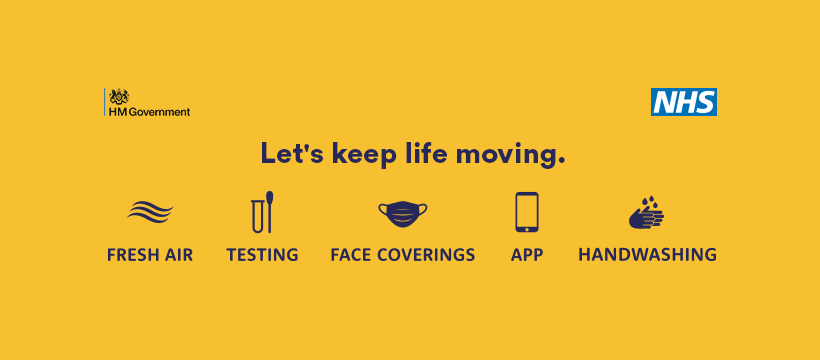 Let's keep life moving
It's more important than ever that we continue to look after our health and take care to follow safer behaviours advice to tackle COVID-19, such as keeping inside areas ventilated and wearing a face covering in crowded areas.