Amanda Coyle – Programme Director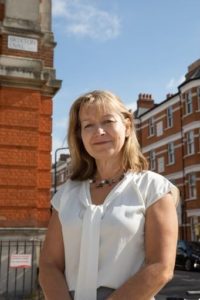 Amanda was educated in Dublin with a degree in Science from University College Dublin. She started her career in the private sector in banking and gained her MBA whilst working in the energy sector. She transferred to the public sector to work initially for the London Development Agency leading on sector development. This was later expanded to develop the Mayor's social, community, youth and volunteering strategies.
In 2010; she began to work directly for the Mayor's office and was responsible for a wide portfolio and team that developed and delivered the Mayor's policies relating to human capital. This covered health, culture, sport, children and young people, education, equality and community integration. Her team annually delivered in excess of £80 million of programmes for the Mayor ranging from European Social funded youth projects to major public health programmes. More recently she worked for a health consultancy working with health and care organisations in London. She is a trustee of a housing association and an adult ex-offender charity.
Ross Lambdon – Project Manager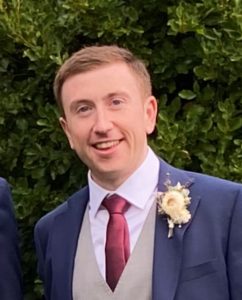 Ross graduated from the University of Portsmouth in 2014 with a BSc Hons in Politics & International Relations and began his NHS career in 2015.  Initially working as a Review Officer at Hounslow & Richmond Community Health Trust, Ross quickly moved up the ranks into Team Leader and Project Lead roles with Hounslow GP Federation focusing on contract managing General Practice against national targets ensuring they received the right support to deliver against Key Performance Indicators (KPIs).
More recently, Ross worked with Hammersmith & Fulham GP Federation as a Development and Project Manager working for three Primary Care Networks (PCNs) to develop and mature the networks into integrated models of care.  Project managing, recruitment, business development, contract managing, and improving patient / local community engagement were priority areas for Ross during his time with the Federation.
During the initial Covid-19 outbreak, Ross crisis-managed the PCNs by managing financial challenges for the PCNs during the first wave of the pandemic and enhancing collaborative working approaches including contingency planning to ensure service delivery and the safety of staff & patients was maintained across all sites.
After working in both Community and Primary Care settings, Ross is passionate to build and deliver neighbourhood-led communities to ensure all Lambeth residents (and those with the poorest health outcomes) receive high quality and easier access into the services they require.
Eche Anakor – Project Manager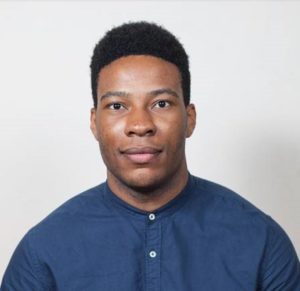 Eche graduated from King's College London in 2015 with a BSc Hons in Physiotherapy and began working for East London NHS Foundation Trust later that year as a rotational physiotherapist in the community and outpatient services. During this time, Eche volunteered as a steward for the Chartered Society of Physiotherapy, supporting members and negotiating with managers on workplace issues. After completing his rotations, Eche gained experience within the acute services at Northwick Park Hospital, undertaking rotations at the Intensive Care Unit, A+E, Short-Stay Assessment Unit, Stroke Rehabilitation (including the Hyper Acute Stroke Unit), Outpatients and Orthopaedics. In 2018, Eche volunteered as a physiotherapist and researcher at the Centre for the Rehabilitation of the Paralysed in Dhaka, Bangladesh. Eche continued his research and helped publish a paper on "The Long-term challenges faced by stroke survivors and their caregivers following a stroke in Bangladesh" in 2019.
Upon his return, Eche worked as a physiotherapist at Haringey Council Reablement and Hospital Discharge Team. Shortly before the Covid-19 outbreak, Eche was promoted to Assistant Team Manager and supported with operational management and as the Single Point of Access Duty Manager. During Covid-19, Eche was redeployed to the Whittington Hospital Discharge Coordination Centre and worked closely with North Central London colleagues to coordinate hospital discharges for Haringey resident either home with a care package, to step-down or care services.
An opportunity became available for Eche to join Guy's and St Thomas' NHS Foundation Trust as a Management Trainee in Autumn 2020. He worked as an Assistant Service Manager in Radiology and assisted the management team with achieving performance targets and providing pastoral support to staff throughout the pandemic. Eche is also completing a Business and Management masters' degree at the University of Kent, which will finish in 2022. More recently, Eche has joined the Neighbourhood and Wellbeing Delivery Alliance to improve access and quality of care through neighbourhood-led initiatives for all Lambeth Residents.
If you would like to get in touch with the team, please contact Ross (Ross.Lambdon@gstt.nhs.uk) or Eche (Eche.Anakor@gstt.nhs.uk).