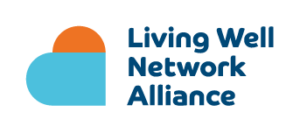 Our priority outcome: To increase the number of people able to live independently.
Our approach is to support people to live in the community as independently as they are able. This means keeping down the time they are in hospital or places with full-time supervision to the minimum required, and only when they really need this much support.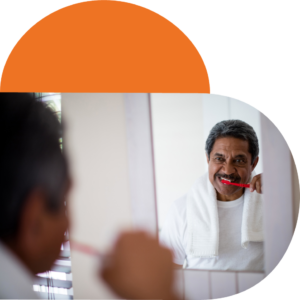 Context and key challenges
We used more acute beds in 2021/22 than in any of the three previous years of the Alliance – see chart. We believe this is largely due to the impact of the pandemic. As the chart shows, in 2020/21 our use of acute beds fell significantly as we had to isolate those with Covid. As restrictions reduced more people came forward and demand for beds increased significantly in May 2021 and again in December 2021.
What we offer
The whole Alliance system works to support people to move on to less restrictive settings as soon as they are able.
Our Living Well Centre Short Term and Focused Support Teams regularly review those they support, to ensure the right level of care.
Community and cultural understanding
Our Community Liaison and Support Service (CLaSS) works with inpatient staff and peers (people with lived experience) who work with people in wards to build confidence, identify and resolve issues that may prevent them moving on once they are well enough. This includes housing and financial issues and tackling practical issues such as hoarding.
Our new Culturally Appropriate Peer Support and Advocacy (CAPSA) service provides support (including on wards) for those from our Black communities to reduce the inequalities in access, experience and outcomes of these communities.
Supporting independent living
We plan and pay for 'supported accommodation' services. These range from a few hours a week supporting someone in their own home (for example to ensure medication is taken) to 24 hour supported specialist accommodation for those with greater needs. We are currently reviewing and updating contracts to improve the support provided and make it more relevant to the needs of those we support.
Our exciting new Staying Well offer introduces a team that works across primary care (GPs and community based services) and secondary care (acute beds, Living Well Centres and other Alliance services) to support more people to live independently in their homes and communities.
Our impact
As the chart shows, despite the increase in bed demand, we have continued to reduce the number of patients in acute beds with an average length of stay of more than 200 days for the fourth year running (a 74% reduction since 2018/19). Unfortunately, we did see a rise in those with an average length of stay over 100 days, reversing year on year falls for the previous two years, though the average remained 17% below the 2019/20 figure and 46% below the 2018/19 average.
Our Focused Support Teams discharged 449 people in 2021/22, 51% of their average caseload. Our Short Term Support Teams discharged 1,104 people in 2021/22 against an average caseload of 337, which means that on average people spend 15.5 weeks in Short Term Support.
Our next steps
We are continuing to work to improve the flow through the Alliance system to ensure that people can move to less restrictive setting (greater independence) as soon as they are able. This includes: reviewing the way we make referral and discharge decisions; identifying and addressing any blockages earlier; improving supported accommodation services, and; developing and expanding our Staying Well offer alongside new roles such as Community Reablement workers, Mental Health Practitioners in GP surgeries and Transitions Workers for children and young people turning 18.
Case study: Ivo, Thames Reach
Case study: Thank you from Mia's parents, Alliance Rehabilitation Team (ART)
"We wanted to thank you for all the amazing work you have done with Mia since being appointed to find her an alternative placement. We recognise you were set an almost impossible task as Mia's long term health issues have involved substantial anti-social behaviour and most placements were not willing to take on someone with Mia's history, including her non-compliance and refusal to engage with services.

However, despite all this you persisted with Mia and in the initial stages found her a project involving food and cooking which she really responded to. Unfortunately this was short lived due to Mia's admission to hospital at the beginning of December 2021.

We were able to share and discuss our concerns with you regarding her previous placement which you followed up, much to our relief.

Throughout Mia's time in hospital, you worked tirelessly to find a new suitable placement for Mia. And after many months of searching and rejections you finally found a new placement for Mia in north London which was a huge achievement.

We particularly appreciated your willingness to communicate with us, both as Mia's parents and treating us as part of a team supporting Mia's wellbeing and building a genuine and honest relationship with us.

We've supported Mia for 29 years and during that time there have been only a few professionals who have worked with the family in the way you did and we sincerely thank you for this."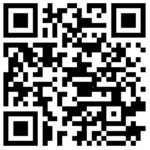 Can you help us?
We are introducing a short survey that all those who use our services will be invited to complete (online or on paper). It will take less than 3 minutes and will tell us how well we are doing and what we need to improve. Later this year we will report more detailed information on our service performance and impact and ask you for your views and ideas. Click here if you would like to complete this survey or scan this QR code:
Scan to take a short (less than 3 minutes) service user survey.